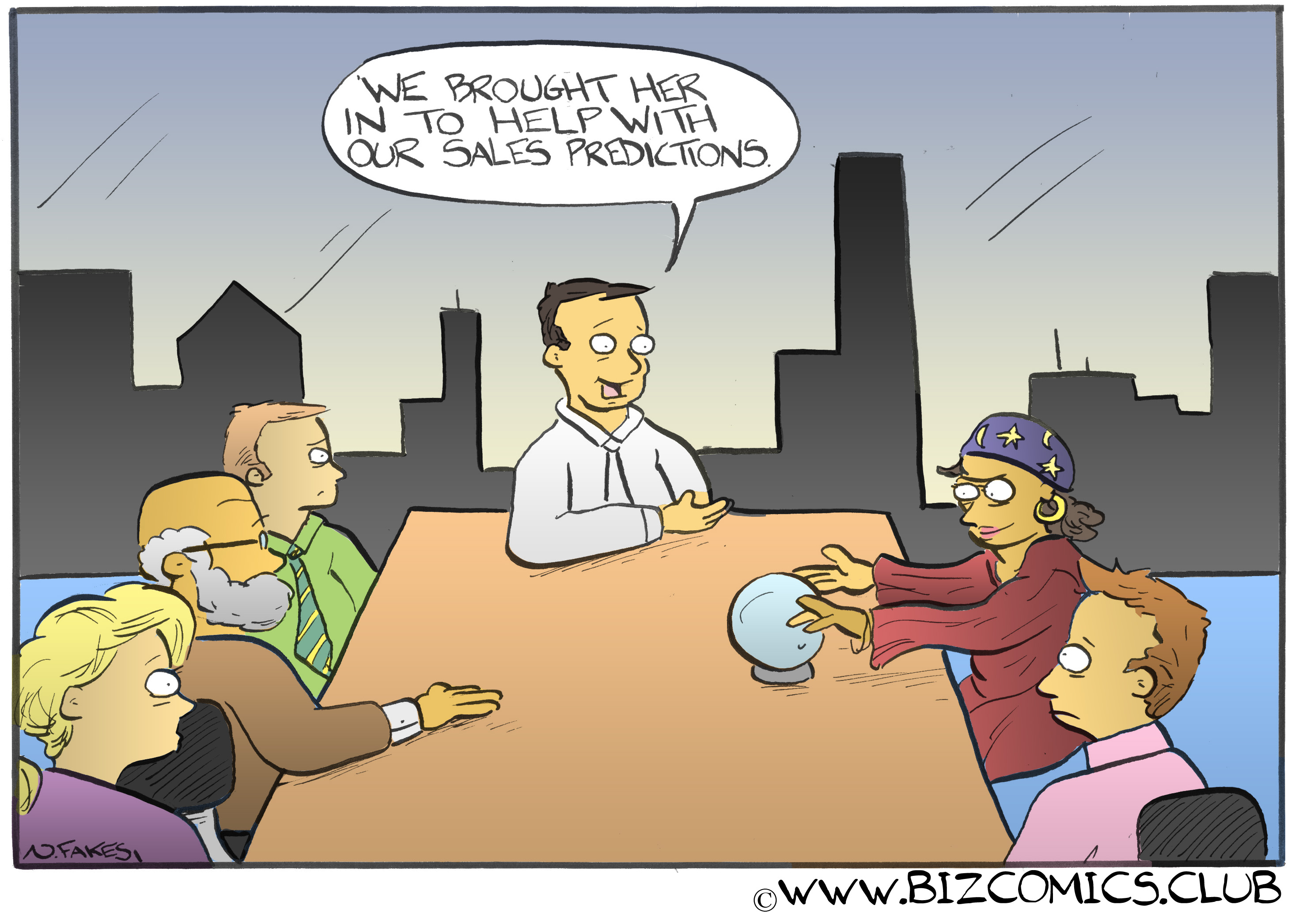 We've always loved the idea of sales forecasting. In fact, it's one of our favorite parts of business planning. One of the reasons we love it so much is that it's like meteorology and economics: It's as much art as science. It's as much luck as skill. It's as much remonstration as demonstration. Most important, it's one of the few disciplines in which you can be wrong most of the time with absolutely no consequences.
We know there are lots of sales-forecasting apps available. Some of them have cool names like Datahug (who doesn't feel emotionally attached to data?), Tubular (like totally rad, Dude!), SlickPie (we're not making that up), ZenProspect (om ….), and Infogamy (there are some things even we won't touch). But those aren't the ones about which you have to be really careful.
Though we don't mean to cast aspersions or to be unduly judgmental, you might be wise to take particular caution if your sales manager comes to the forecasting meeting with:
We're not saying all sales forecasting is imprecise. But if you invest too much faith in it, say hi to Peter Pan for us.